The Sage Urban Homesteading Blog is a list of the newest website updates and links to current news on other interesting websites. This blog will...
let you know when new pages appear, covering topics such as food preservation techniques and homesteading skills
keep you informed about current trends in urban farming and home gardening
point out interesting and useful past articles that you might have missed.
To subscribe to my Sage Urban Homesteading Blog (no e-mail necessary!), right-click on the orange RSS button and then paste the URL into your RSS reader. Or click on another listed button if you use one of those services.
If you're not sure what RSS is and how subscribing works, please take time to read the What Is RSS? info which appears in a pop-up window.
Other options for keeping in touch are Twitter (@SageHomestead) and Facebook (@SageUrbanHomesteading). The RSS feed below is published through both of those although the new items will appear here first!
The most recent blog entries are listed below...
Jan 21, 2022
How to Freeze Dry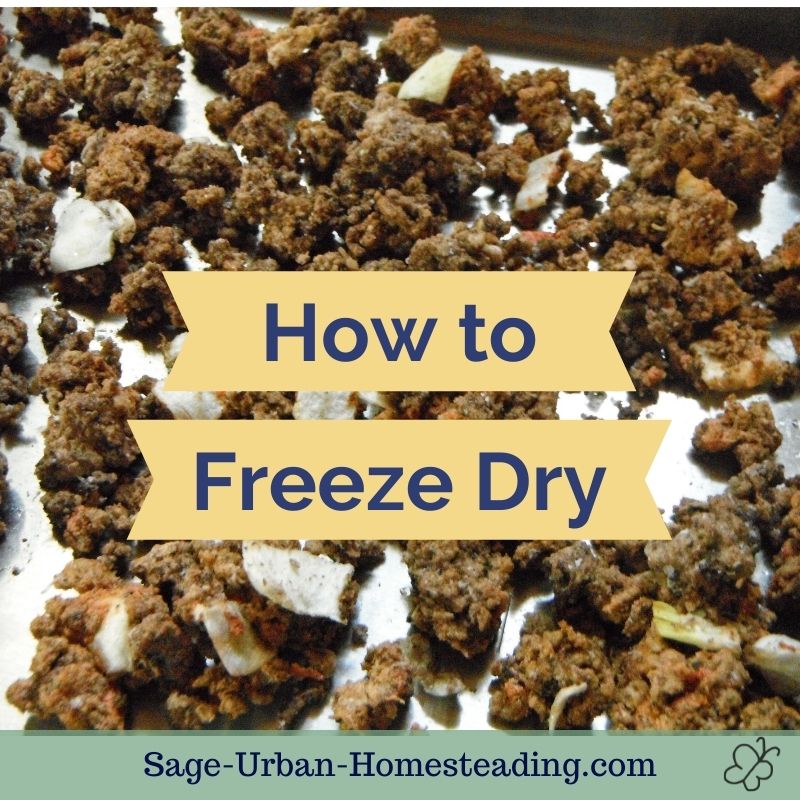 Learn how to freeze dry food. It's quick and easy, and the best way to store quality freeze dried meat.