Weaving Yarn
Most of us learn how to weave as children, even if we are not weaving yarn, just a simple paper place mat. The same concept translates to yarn.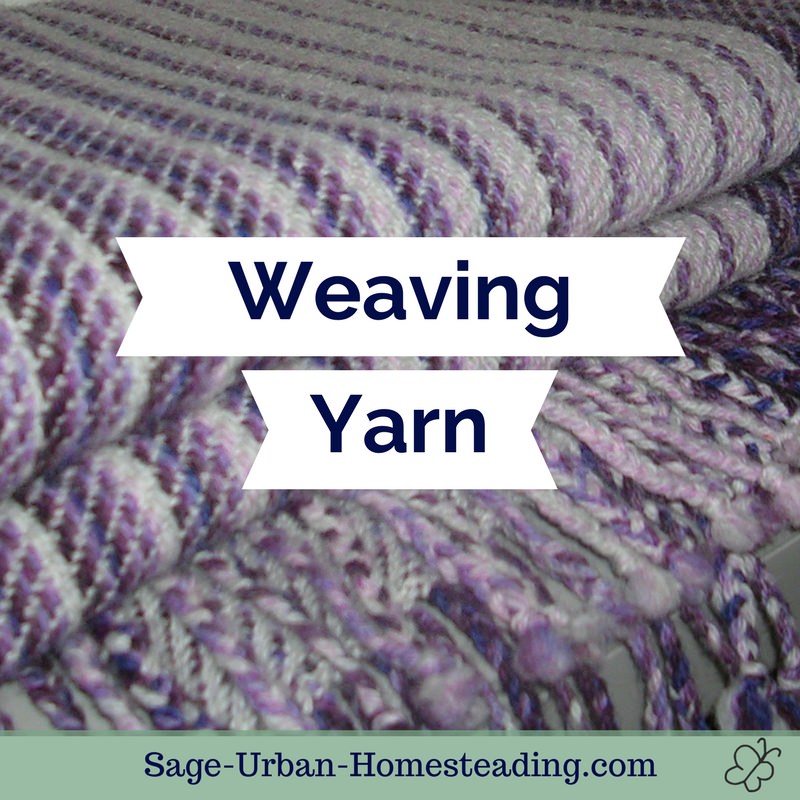 When I was young, I loved weaving, so I learned the process for weaving a pouch on a cardboard loom, and I found a book that described how to make a fork loom. Now I have moved on to bigger things!
I learned to weave on a floor loom in 2004 through a class with Gwen Handler at Common Ground on the Hill.
Weaving Patterns
Learning the process for weaving patterns includes knowing the difference between tabby and twill. Advanced patterns build on these basics.
Weaving Drafts
Learn how to read weaving drafts and find the best free weaving patterns.
Weaving Terms
To learn weaving, you must begin by learning weaving terms and the specialized vocabulary.
Wool Blanket Weaving
I made a wool blanket that won first place at the fair! It was one of my first weaving projects, and then I made a wool ruana.
Rag Rugs
Take a look at my handwoven rag rugs and learn how to do your own rug weaving.
Weaving Loom Styles
There are a variety of loom styles from the backstrap loom to the jack loom. You can even recycle such things such as forks and pieces of cardboard if you want to make your own loom.
Rigid Heddle Weaving
If you are learning how to weave, rigid heddle weaving is an easy way to start. Take a look at a backstrap loom I made out of forks!
The weaving looms I've used have become bigger and more complex as I learned more and got older. As a child, I used cardboard and a backstrap rigid heddle loom made of plastic forks. Now I have a 4 harness Baby Wolf floor loom.
Easiest Way to Start Weaving Yarn

The easiest way to start is with some yarn and a fork. Start going over and under through the fork tines. When you get to the edge, wrap around and go over and under again. This time they will be the opposite way on the fork so you can see the weaving pattern.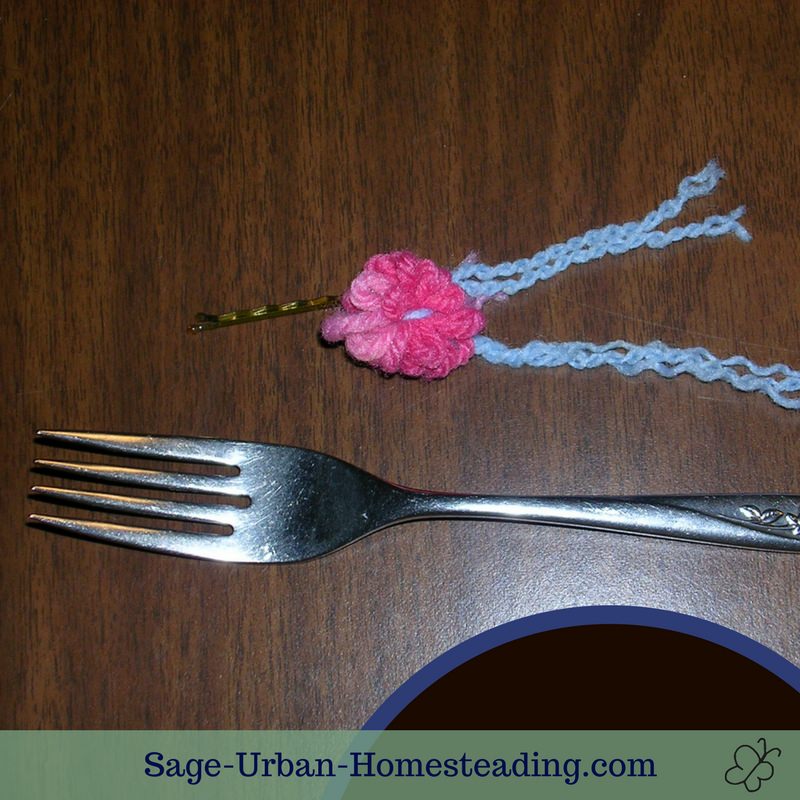 If you want to make a flower, put a piece of yarn in the middle of the fork at the bottom, weave, and tie it around the woven rows. The little rose can fit on a bobby pin for a simple hair decoration.
If you really like this way of weaving yarn, make 4 long strands twice as long as what you need for a belt. Weave around them just like the fork and push it all together to make a belt!
More to Explore

---