Felting Wool

An elderly friend of mine had her first experience felting wool when she accidentally ran a wool sweater through the washing machine. Oops!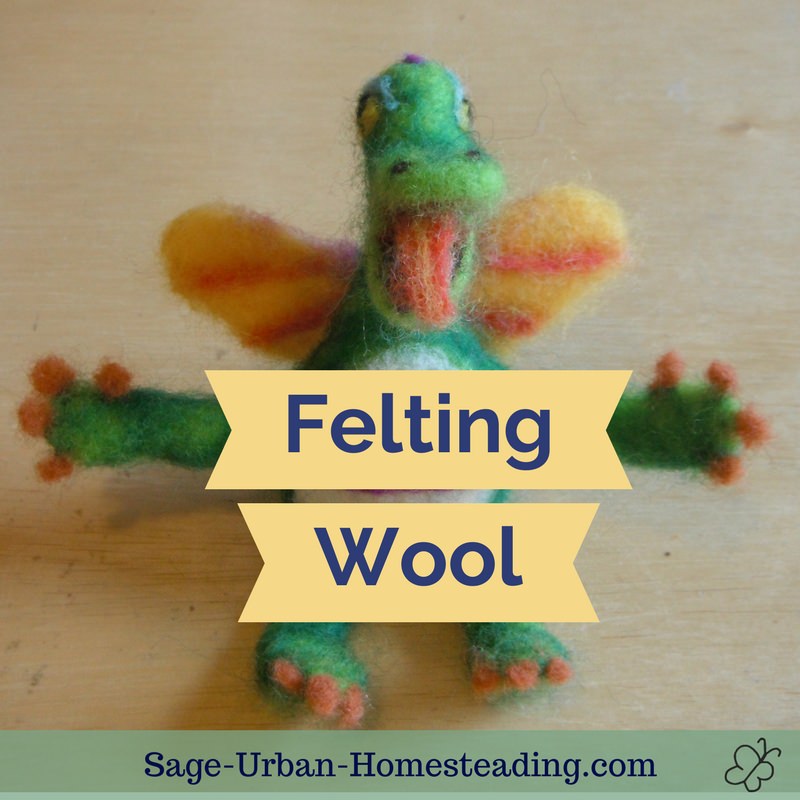 Many first discover the felting process as an accident when they attempt to wash wool fiber, but it has been purposely done for thousands of years to create a more waterproof fabric.
Felting is easier to do with yarn spun using the woolen technique than the worsted technique. You can try wet felting or dry needle felting, but agitation is the key. Rubbing the fibers against each other causes them to stick together. Do it repeatedly and eventually they will all be hooked together very tightly.
Fulling or Felting Wool

The appropriate term for felting fabric (as opposed to raw fibers) is fulling. In some areas it's also called tucking, milling, or waulking.
Wool waulking (pronounced like "wool walking") was traditionally done as a group to process woven fabric.
The wet cloth was passed around or stepped on and beat in a rhythm. There are special songs and dances used with the manufacture of fabrics such as Harris tweed in Scotland.
Modern fulling is accomplished by running your completed piece through the washing machine. This technique can be used on knitting, crochet, weaving, or anything made of wool fiber or a wool yarn blend.
Make a sample swatch using the yarn first and run it through the washer. Measure how much shrinkage there is per inch. This is a crucial task when making clothing items that will be felted.
If you really want to lanolize and waterproof a diaper soaker, read the pattern in All New Homespun Handknit: 25 Small Projects to Knit with Handspun Yarn.
Needle Felting

For more detailed crafts such as doll making, people usually do dry needle felting. There is no water involved, just some barbed needles and perhaps a pad to punch them against.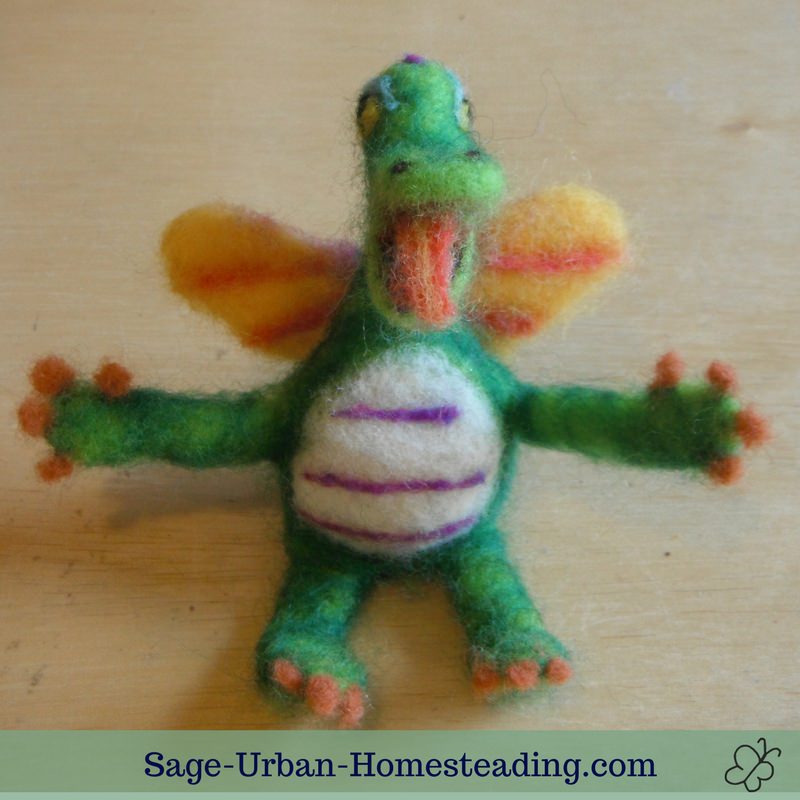 Dragon from our autumn kindergarten stories
This method usually involves raw fiber or attaching raw fiber to another piece of wool fabric. I use a needle pen, brush mat, and wire hand to hold pieces so I don't accidentally stab myself. The barbed needles are super sharp, so you need to be extra careful.

I have been experimenting with needle felting more as we get into Waldorf handwork with our homeschooling crafts. You may have noticed that in our kindergarten stories Super Sam's friend and pet, Lola the turtle, is needlefelted.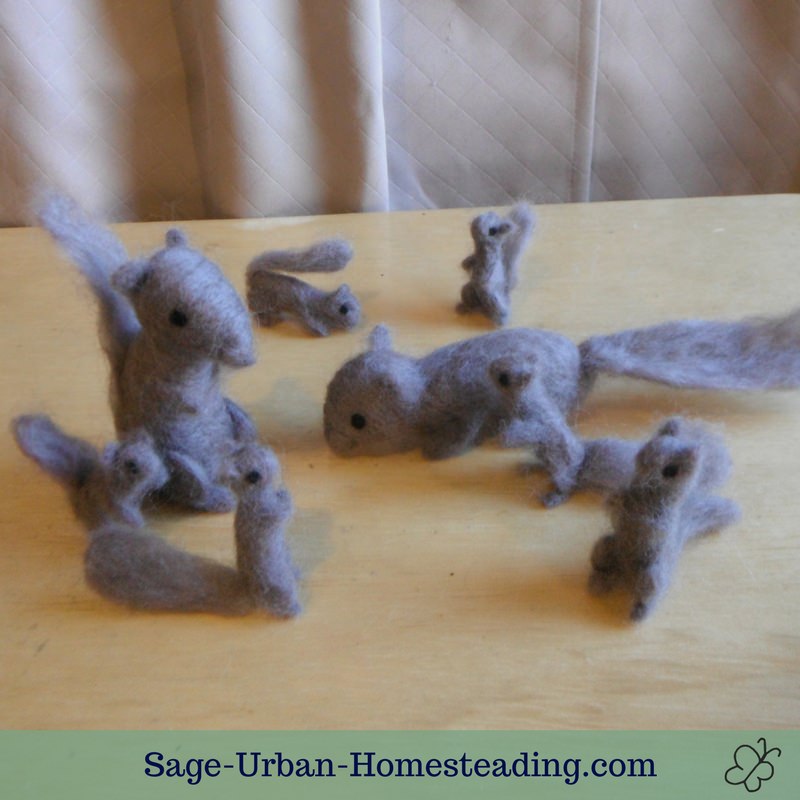 Squirrel family from our autumn kindergarten stories
We also I have a really cute squirrel family appearing in the autumn stories. I think they appear again in the spring.

It was a challenge for me to learn something new and try felting wool by needle felting, but now it feels a lot like using clay to sculpt something, I'm just using fiber and needle instead of clay and hands.
It's amazing to take what is like balls of lint and turn them into beautiful animals.

More to Explore

---