Crochet Sweater Patterns
There are a variety of crochet sweater patterns and crochet vest patterns. Crochet is usually much faster than knitting, so they are fun to make.
I also find crochet easier to calculate the size and proper fit. When you wash it and block it, it doesn't change shape as much as knitting because knit stitches have more stretch than crochet.

Favorite Crochet Sweater Patterns

Here's the famous ripple crochet sweater that's been complimented so many times.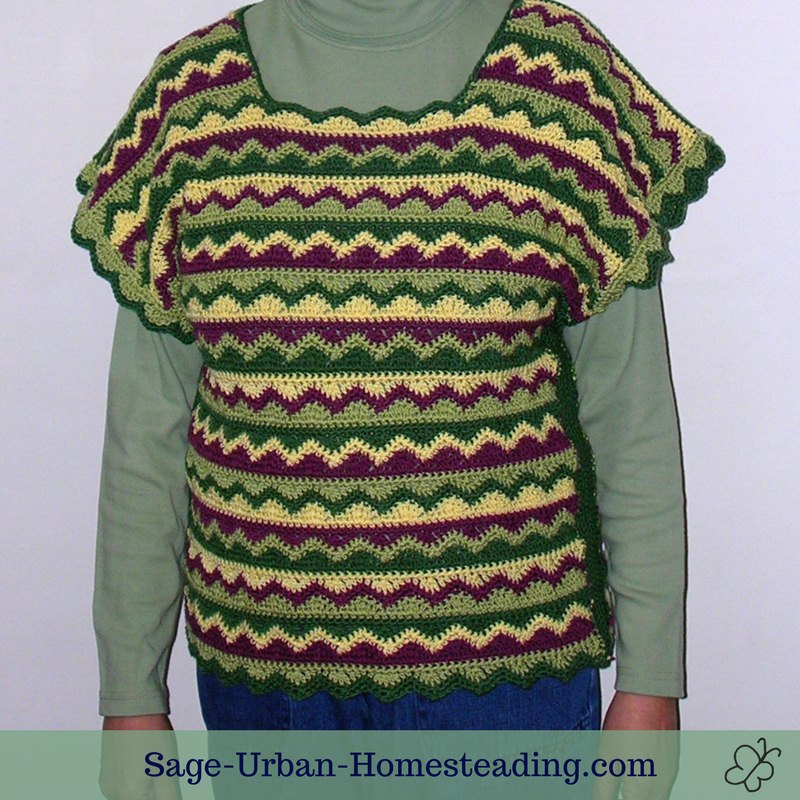 The ripple pattern was easy after I got it started. Pattern from Crochet Your Way
Like this sweater I made for my mom? I let her choose the pattern and colors. It's from Crochet Your Way and used a lightweight yarn. She gets compliments whenever she wears it.
A crochet sweater can be heavy for winter warmth or a lightweight layer for protection against summer air conditioning.
Of all of the sweaters I've crocheted, my favorite to make was this one. The crochet pattern was in Crochet with Style.
It used a bulky Lion Homespun yarn, which makes it a little too heavy for most fall and spring weather around here. I usually prefer crochet vests, but the sleeves on this sweater were incredibly easy to make. And I love the pockets!
Crochet Sweater Patterns with Buttonholes

Don't be scared of crochet sweater patterns with buttons. Buttonholes are so easy!
To make buttonholes in crochet, you chain stitch a space large enough that the button will just be able to fit, but still be tight. On the next row, work the stitches into the chain.
Pullover Sleeveless Sweater

Here's a sleeveless pullover sweater I made for my mom. It's worked in double crochet and the basketweave stitch. The pattern was in Classic Crocheted Vests and I used Red Heart worsted weight yarn in acrylic because she wanted it to be washable.
Mom chose this sweater pattern and I crocheted it for her as a homemade gift. Pattern from Classic Crocheted Vests
The back has a basketweave section just like the front. She says it's very warm, and she wears it a lot in February due to the cold weather and pink for Valentine's Day.
Crochet Vests with Buttonholes

Would you like to see my vest collection?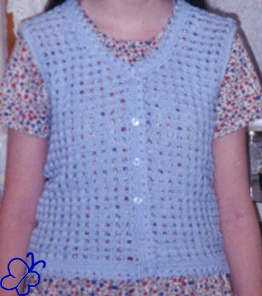 My favorite vest pattern, pattern from Crochet with Style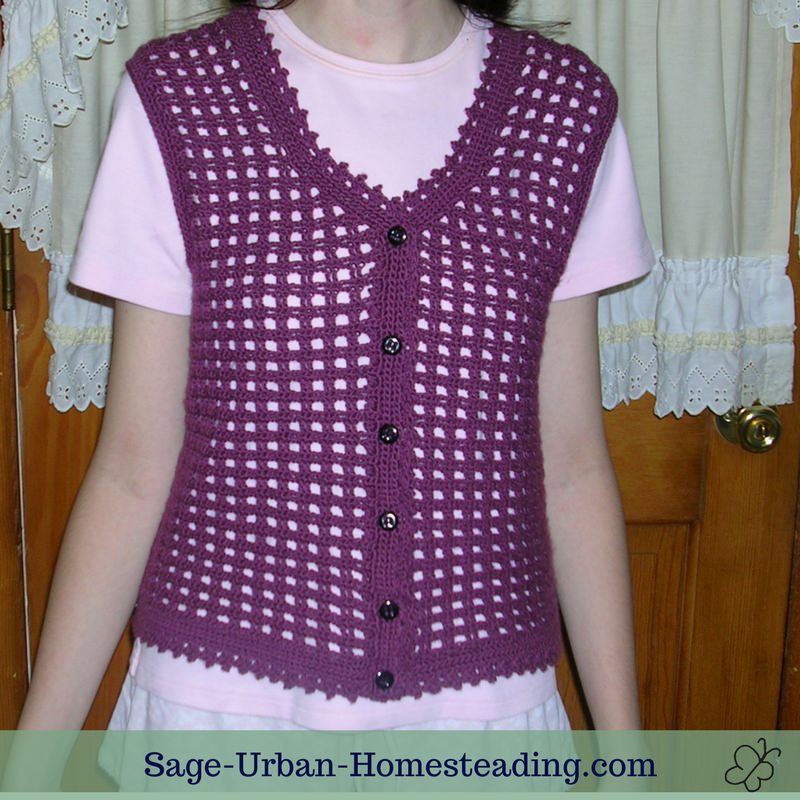 My favorite vest in another color after I lost some weight (same size vests), pattern from Crochet with Style
Yes, I loved this vest pattern so much that I made it in different colors. The yarn is fine, so the vests are not too hot and bulky. I found the pattern in Crochet with Style.
Adding buttons was as easy as when I added them to my crochet sweater. I recycled the buttons from old clothes. The blue buttons are from an old pair of pajamas!
I would love to see what you've made and hear about your crochet projects!
More to Explore

---