Homemade Crafts for the Homestead
I have always been into homemade crafts. I started out with a passion for fiber arts and learned embroidery from a young age. I still love to spin, weave, crochet, and knit!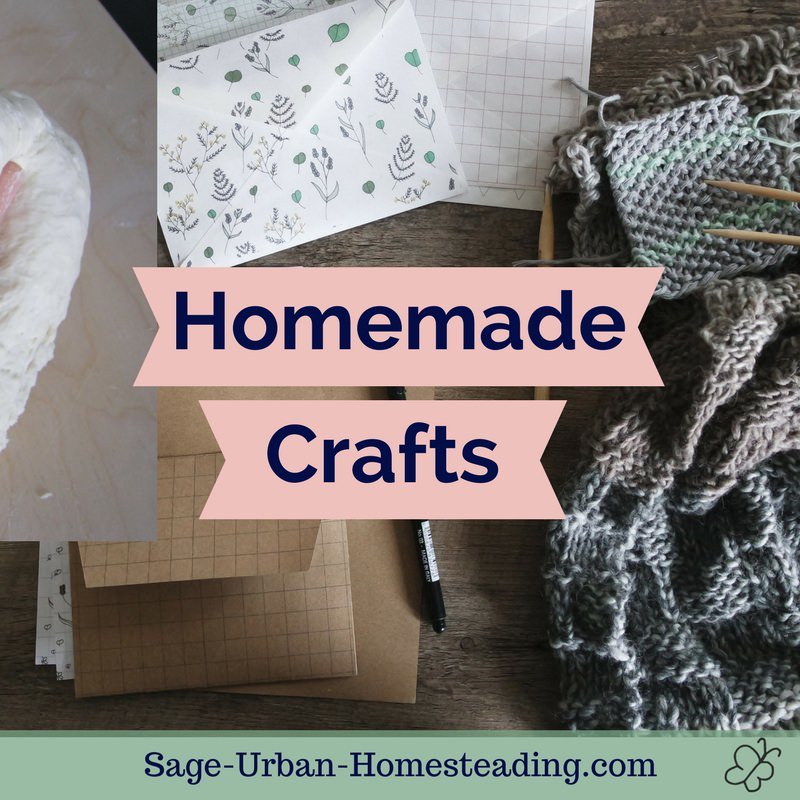 If you have created the self-reliant mindset needed for urban homesteading, you will be eager to find practical crafts that make things you will use on a regular basis.
Basket Making
Learn about basket making and share your homemade basket photos.
Homemade Paper Making
Learn how to make homemade paper and share your favorite paper making recipes and photos.
Homemade Paint
Find out how to mix up your own homemade paint from ingredients you may already have in your refrigerator.
Homemade Candles and Candle Making
Learn how to make homemade candles, one of the easiest traditional crafts.
How to Make Curtains
Learn how to sew curtains that fit perfectly and won't cause allergies.
Window Quilts
Learn how to make homemade window quilts the quick and easy way for more window insulation (save on winter heating bills!) and for the health benefits of sleeping in the dark.
I'm taking pictures of my various projects and have more pages to add when I get around to them, so please keep in touch for updates.
My friend Lois has some amazing free online art classes if you want to learn basic drawing, painting, printmaking, and more.
Learning useful skills is an important part of our homeschooling curriculum. We have a Waldorf book called "The Golden Path" that we follow. I'm excited to try out the projects along with my children!
Waldorf education places the highest value on making items that are both beautiful and useful. Sometimes we get a little carried away making things just for the sake of making things (ahem, two bags of random origami), so I'm always looking for project ideas to fit our ideals: Beautiful and useful.
What craft projects do you find most useful on your homestead?
More Homemade Crafts to Explore

---