Basket Making
Have you tried basket making? It's a very useful skill that is easy to understand but takes awhile to master. I am still learning about the materials that can be used and various basket weaving techniques.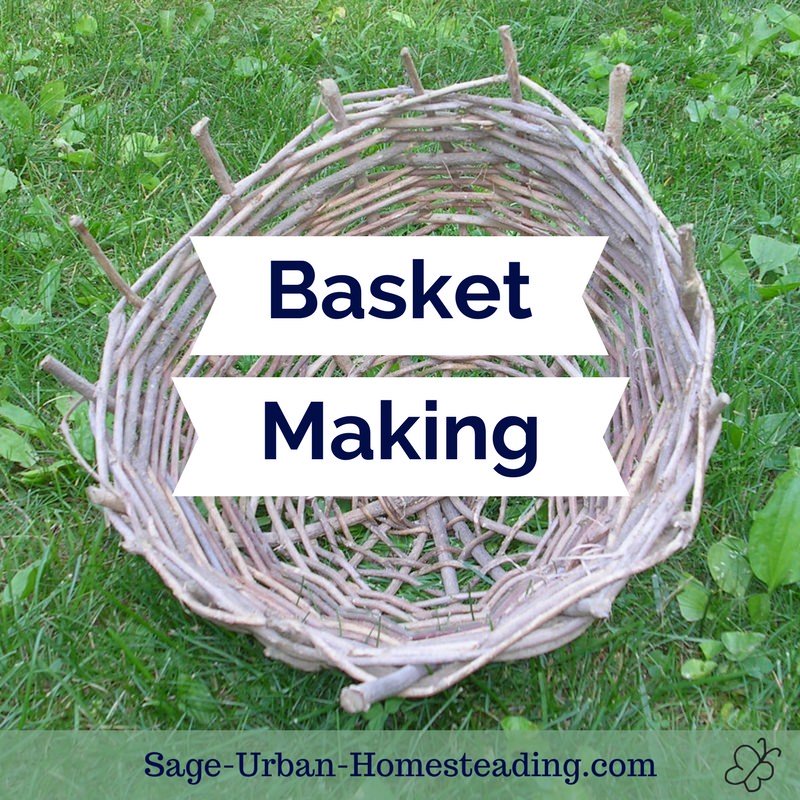 My first experience in making one was a heart shaped basket from a kit. You can still find basket kits for children and adults.
I was about 12 years old at the time and already had experience with chair seat weaving from a summer workshop. I still found it very difficult to follow the directions.
There's nothing like learning basketry by observation with a live teacher.
Wisteria Baskets

My husband is much better at this basket making skill than I am. He has made several baskets from the wisteria growing by our house.
We used the wisteria basket pictured here to collect cards on the receiving table at our outdoor wedding reception.
The bottom is not flat so it angled upwards to one side, which turned out to be the perfect way to collect cards.

Basket Making: How to Make Bark Baskets

We went to a workshop at Jefferson Patterson Park where I learned how to make bark baskets using the tulip poplar tree.
From April through June the trees are in a growth stage where the bark can be cut from the wood and easily peeled off in one large piece. A single large piece cut using the tree's diameter can be folded and laced together to form the two sides of a basket.
To make the fold, you gently score a football shape. Unfortunately, this type of basket does not have a flat bottom, but you can make a strap to hang it up.
I might try weaving a strap for it, but it's not a high priority. Depending on what you use it for, the basket is still good laying down or propped against something else.

We punched rows of holes and used hickory that had been soaked in water to lace the sides together.
I decided to lace it in a crisscross pattern.

The top opening also needed extra support pieces laced to it inside and out because the bark will curl as it dries. The supports maintain the smooth round opening.
As you can see, the size of your finished basket is going to depend on the size of the tree. The basket ends up about double the size of the tree's circumference.
I think it turned out really great for my first attempt at a bark basket, but I had a lot of help!
More to Explore

---