Maryland Homestead Contact
Do you have any questions about my Maryland homestead or suggestions for how we can make the Sage Urban Homesteading website even better? Please contact me!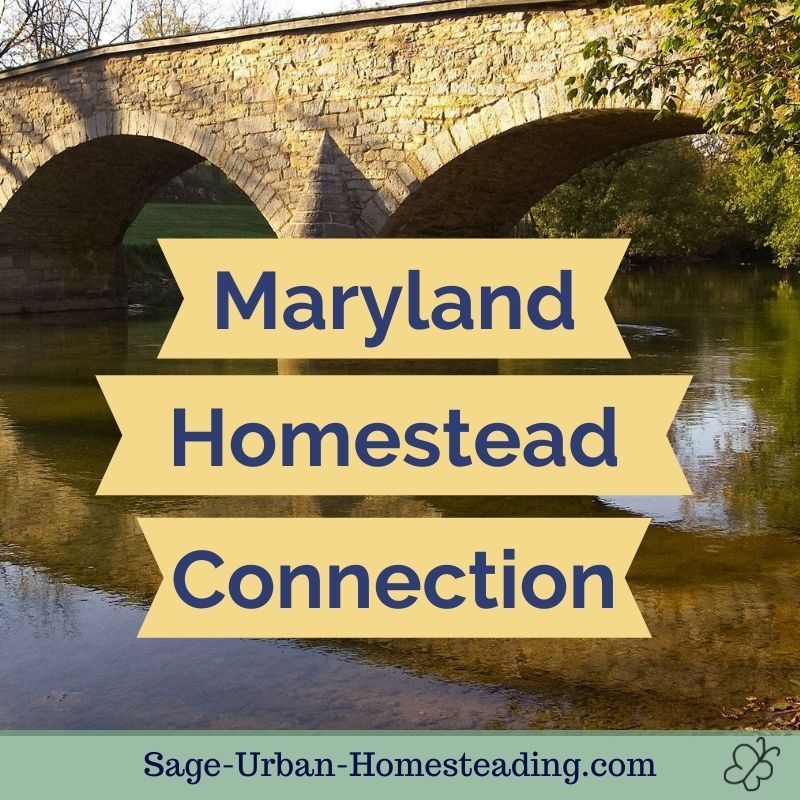 Being self-sufficient doesn't mean you have to be isolated. It's good to connect with others for ideas and support.

Homesteading Mastermind Group

The best way I've found to connect with local homesteaders is through Abundance Plus. In fact, we are delighted to participate in a mastermind group that meets virtually every two weeks. It's great to hear about what resources are available in the area and ask for advice about things.
If you are in the mid-Atlantic and want to join us, please sign up for Abundance Plus as a Premium or Lifetime member and find us on the map.
If you are located elsewhere, you can connect to other members in your area and see what mastermind groups are available in your area.
Do you have a Maryland Homestead?

If you're in Maryland or a surrounding state, you can also try to catch up with me at the local chapter meetings and events of the Weston A. Price Foundation.
We used to attend monthly potlucks with the Baltimore Foodmakers, but I don't think they're active anymore?
We can also be spotted attending free programs at the public libraries. Sometimes they have some really interesting programs related to gardening.

I love to make connections with other people who share homesteading values.
Contact Us Through E-mail
If your question isn't already answered somewhere else on the website, please use this contact form to get in touch with me directly.
I will respond in about a week. You can also try to reach me through social media such as Facebook. I look forward to reading your questions, comments, feedback, and ideas!
---