Homeschool Education

There are many different types of homeschool education. You need to find the type that works best for your family and matches your student's learning style.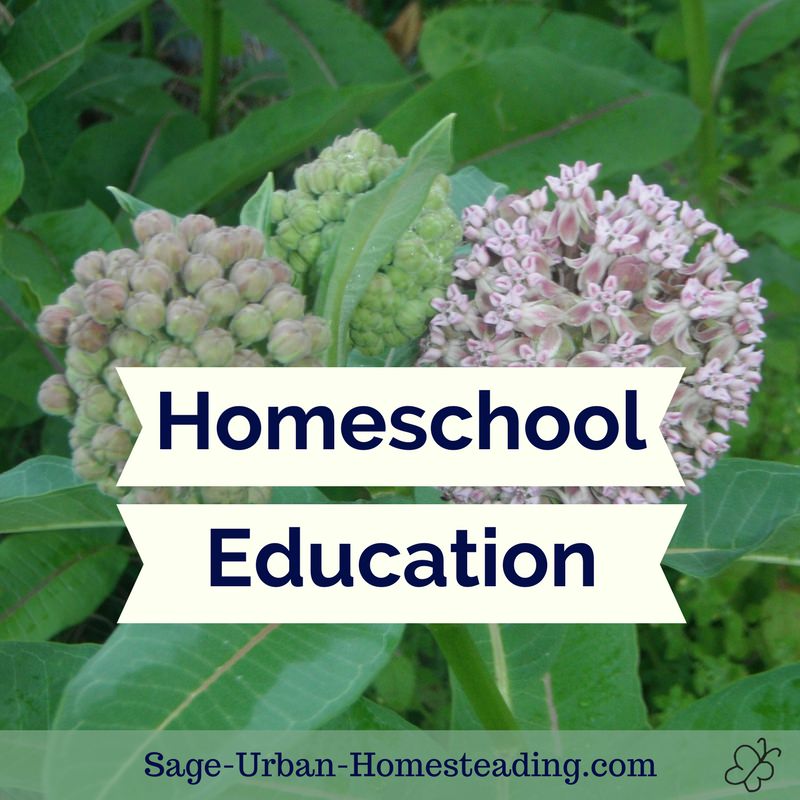 These are the main subjects taught in homeschool education, no matter which type of education style you choose.
I will definitely add more topics of study to this list in the future. Right now, we are homeschooling kindergarten.
Education Styles for Homeschooling

I could write pages on each of these topics, and I may at some point, but here are the absolute basics that I consider most important:
Waldorf

Based on the teachings of Rudolph Steiner, focus on developmental periods and the right subjects at the right time

Montessori

Based on the teachings of Maria Montessori, importance of developing concentration, focusing on steps of a task

Reggio Emilia

Style developed in Italy after World War II (post-Montessori), young children encouraged to explore the 100 languages of materials artistically and problem-solve big projects as a group, focus on documenting what the children do so they can reflect on it

Froebel

Inventor of kindergarten and origin of many now classic children's construction toys, focus on mathematical manipulatives presented in the right way

Charlotte Mason

Based on the teachings of Charlotte Mason, importance of a living education, relevant lessons as a way of life

classical education

Developed during the Middle Ages and Renaissance with a primary level education based on grammar, logic, and rhetoric

unschooling

Child-led schooling where there is no set structure and children are allowed to explore their own interests to the fullest extent, less appealing subjects are hidden into activities by how they relate to what is of interest

student-led inquiry

Similar to unschooling but more metacognition activities to become aware of the thinking process, similar to Reggio Emilia techniques; formalized into a program used in International Baccalaureate schools, an updated version of what many know as the KWL or Know-Wonder-Learn routine

workbooks

Curriculum programs where the student completes a series of workbooks to cover a subject
Personally, I am a fan of Waldorf and Reggio Emilia, probably because I am an artistic person. Doing crafts gets me excited and makes me a more passionate teacher, but if you don't like crafts, find a different style that works for you.
I was worried that I might have off days when I can't concentrate enough to do spelling and math, so I wanted a scripted program for those subjects that tells me exactly what to say and do.
The ideal homeschool education style also really depends on your student, especially as they get older and have more input on how they learn best. Some kids can be handed a stack of workbooks, go through them alone, and do great, but others need a more hands on approach and interaction.
I highly recommend you study  personality types as described in The Child Whisperer to better understand your child and yourself.
The Mission of Our Homeschool Education
The word origin of educate means to lead out or draw forth.
I believe that the purpose of education and raising children is to help them find their purpose and passion. They need to discover their life mission for themselves. We can guide, but they already have something inside them that must be discovered and drawn forth.
The opposite viewpoint is that children are sponges or empty vessels to be filled. I agree that they pick up on things in their environment, but they are absolutely not a blank slate to write on as you please! 
People choose to do homeschool education or use public school for different reasons, but we all have the same destination in mind: a healthy, competent adult.

More to Explore

---