Crochet Afghan Patterns
I love crochet afghan patterns and recommend them to all levels, from beginner to advanced. It's a great way to learn new crochet stitches and become comfortable with changing colors.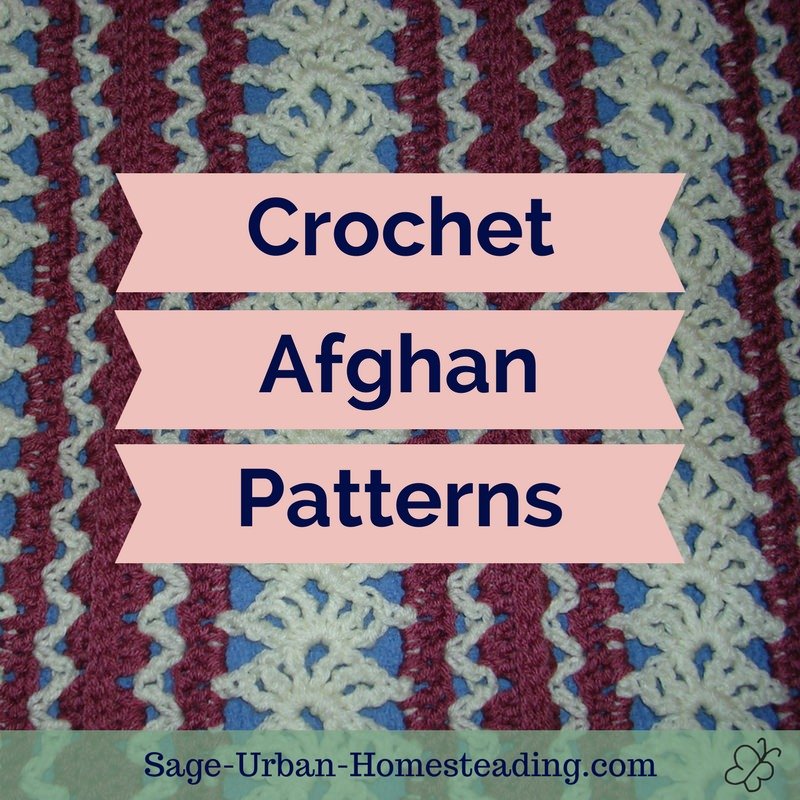 There are an amazing variety of designs and colors for crochet afghans. They can consist of granny squares, mile a minute strips, or be a solid plain background embellished with embroidery stitches.
This is a mile-a-minute pattern I made as a wedding gift for a friend. I checked with her mother to make sure the colors would match her living room decor.
Update: I found my notes about this project! The pattern is the "Quick Alluring Mile-A-Minute" afghan in Crochet for Today.
And according to my log, it took me 19-1/2 hours to crochet, join, and edge. That was for a slightly smaller afghan of 6 strips as pictured instead of the 9 listed in the book. It might have been less shells per strip also, but my notes are not clear about that. Maybe my gauge was off? The book says the finished size is approximately 52" x 66". I was aiming to make a lap blanket or chair decoration, so I think mine was smaller.

Crochet Afghan Pattern Books

I feel that the best afghans I made were the crochet samplers from the pattern in Crochet Your Way.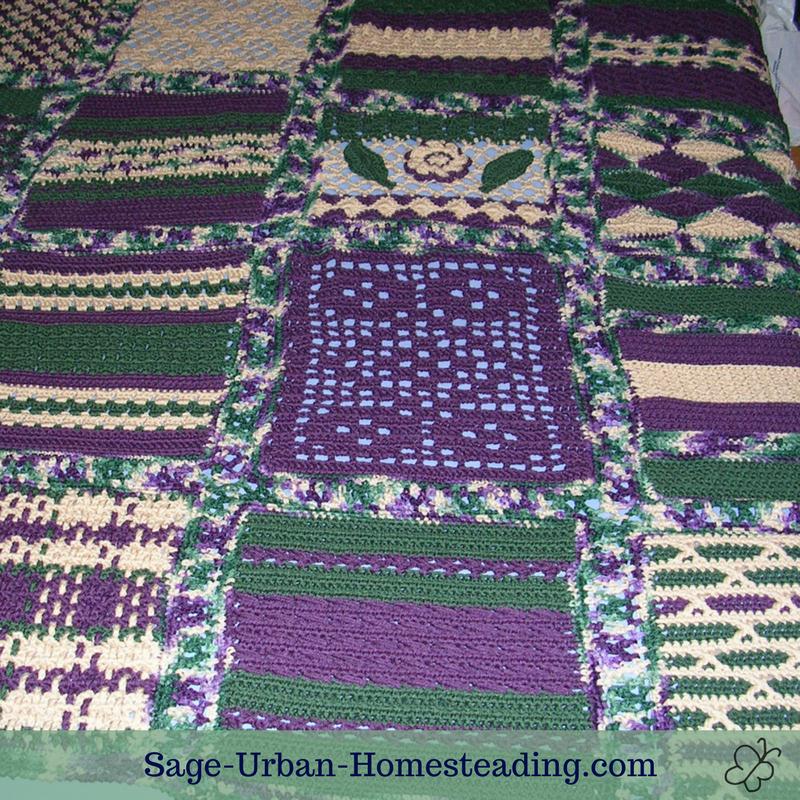 Crochet sampler afghan from the pattern in the book Crochet Your Way
They were so much fun, and I really learned how to crochet at an advanced level and do lots of different stitches by making them. I used a multicolored yarn for the boarders and solid colors from that for the other yarns.
Afghans are anything but boring. It's a chance to be creative and have fun -- be a happy hooker!
What's your favorite afghan pattern?
More to Explore

---