Crochet Doily Patterns
I was afraid to try crochet doily patterns at first because they looked so intricate and complicated, but now I'm hooked!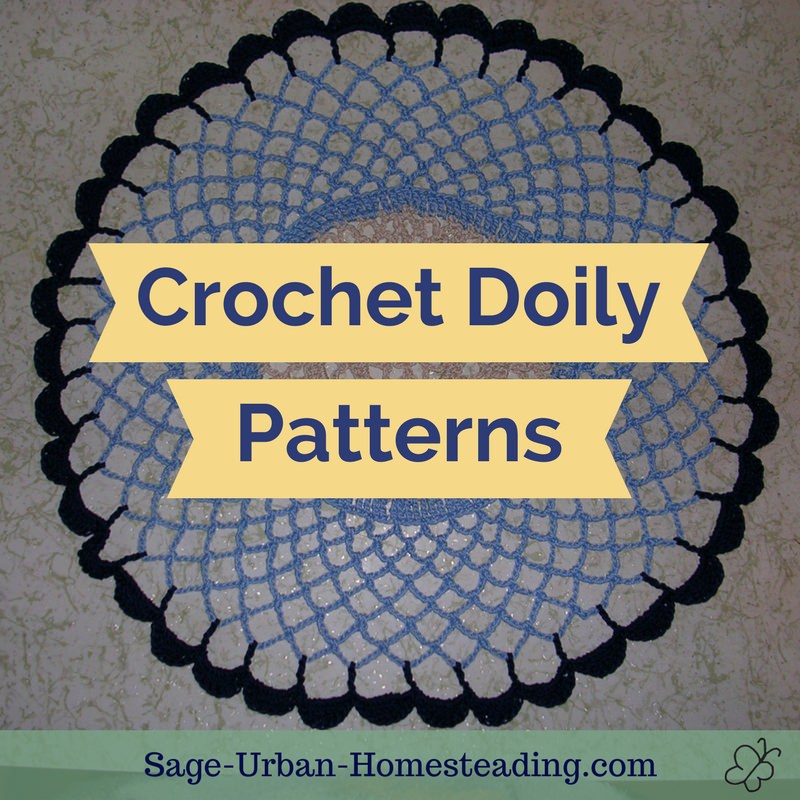 I've made doilies for the coffee table and stands in my living room.
I also used a vintage pattern to make this doily as a gift for an elderly friend. She loved it!
I used to think the doilies on the chairs at my grandma's house looked silly, but now I appreciate that she did that.
It was a good idea because they got to be seen more than mine which are on a table and often hidden under things.
Oh, well. At least I have a reward to motivate me to keep the tables cleaner!
How to Crochet Doilies

Doilies are usually worked in cotton crochet thread using small crochet hooks. They look like they would take forever to make, but that depends on the pattern. Open designs are faster.
If you are worried, start with something small like coasters. They're definitely a better way to get used to crochet cotton than trying to tackle an entire bedspread or tablecloth.
This is my Moroccan coaster set. I got the pattern from Crochet for Today.
It looks solid, but each coaster didn't take that long to make because many of the stitches were treble and double treble crochet stitches.
You'll never get bored, there are so many crochet doily patterns to try!
Steps for Blocking Crochet Doily Patterns

A crochet project is never finished until it has been blocked, especially if it's made of cotton.
Make the doily wet.
Lay it flat in the perfect shape.
Allow it to air dry for a couple of hours.
Blocking is very important for a crochet doily. It will set the stitches so they even out and lay more smoothly.
Wedding Gifts: Filet Crochet and Doilies
When we got married, my husband's aunt who could not attend our wedding mailed us these beautiful pieces of crochet!
The first one is a framed filet crochet with our last name. She made it in white thread with a brown background.
The other photo shows the many doilies she made for us. There were two matching doilies for several of them, but I show only one of each design here. Isn't she talented?
We love you, Aunt Betty!
More to Explore

---