Baby Knitting Patterns
I love to look through baby knitting patterns because they are so cute!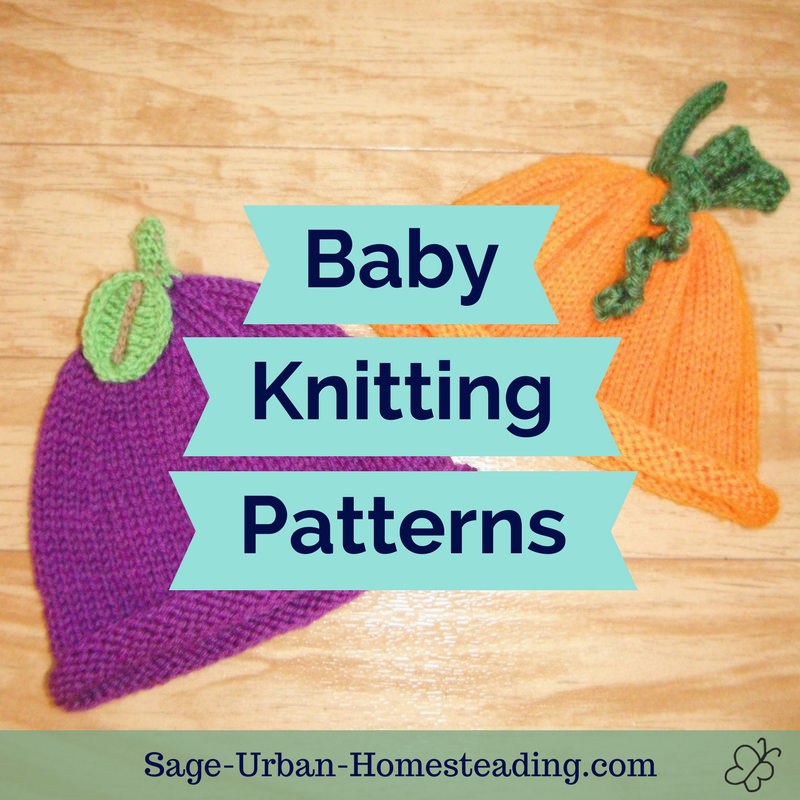 I knit wool hats for my child to wear in the winter. We've had a baby pumpkin hat, grape, and blueberry. Everyone admires them when we go out in the winter.

The pumpkin hat was a gift from a friend. I made the grape hat and a larger blueberry hat based on the free pattern for a basic roll brim beanie from Oceanofstitches. Change to green and do a little stem. Add a leaf from another pattern (sorry, don't remember which), and you have instant cuteness.
The blueberry hat for a 3 year old is also big enough to fit me, but I'm not sure if the instant cuteness works as well on me.

Safety Measures for Baby Knitting Patterns

Choking is a safety issue, especially for children under 3, so be wary of using buttons, sequins, beads, or anything else that could be pulled off and put in a small mouth. I suggest using embroidery stitches to add toy details like the eyes and nose.
Knit Baby Booties

They are so cute! It's fun to make knit baby booties for a baby shower gift. They are nice with blanket as a baby layette set. I still have some knit booties that were made for me when I was a baby.
Making booties is similar to making knit socks, but simpler and smaller. They also do not need any nylon reinforcement since the baby won't be walking and wearing them out.
I made these two pairs of knit baby moccasins while pregnant with our first child. This was my first baby knitting project after I made the rainbow crochet cardigan.
I figured these would work whether we have a boy or a girl, and they're more interesting than regular baby booties or socks yet still much more soft and comfortable than shoes.
This is the smallest, most difficult knitting project I've ever done. There are a couple of mistakes in one sole, but you can't really tell with the dark brown yarn.
The decorations on top are embroidered using the duplicate stitch.
I got the knitting pattern from the Purl Bee blog and used superwash wool in fingering weight with size 4 and size 2 double pointed needles. I used the old Norwegian cast-on for a more flexible edge with the ribbing at the cuff.
Have you made some adorable knit booties?
More to Explore

---