Finding the Best Cloth Diapers
What are the best cloth diapers? Everyone has different opinion. I will share my list of favorites with you, and you're welcome to add your favorite diaper brands and comments, too!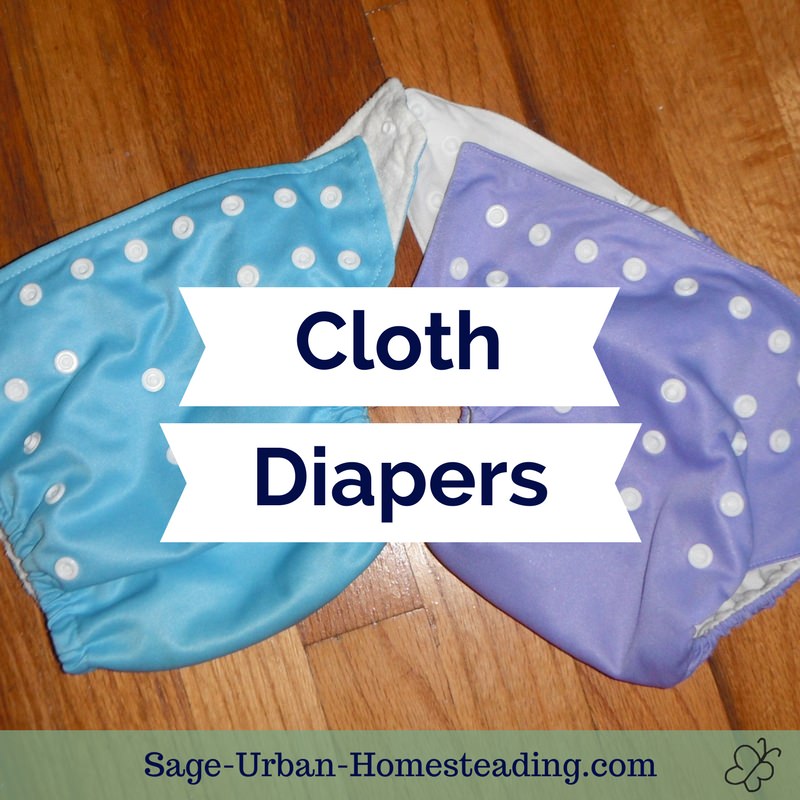 Cloth diapers are better than disposables for several reasons.
They're cheaper and more breathable against the skin.
They're also more environmentally friendly, especially if you can dry them on a clothesline, although doing extra laundry requires more water. It's just a matter of you using water at home to do laundry as opposed to the water that would be used in the manufacturing process.
My baby loves going out in the stroller for some outside time watching me hang diapers on the clothesline. I'm also using various diaper covers to teach color words.
Types of Cloth Diapers

These are the main diaper styles.
One-size

Rows of snaps adjust the size as baby grows

Cover and insert

Two pieces, a cover plus insert, make a diaper; you can change inserts and reuse the cover until it gets dirty

Pocket

Inserts are stuffed into a pocket on the cover so they stay in well but it's not reusable

All-in-one

Includes all parts hooked together
I like to use a one-size cover with inserts during the day and reuse the cover as long as possible, just changing the soiled inserts.
I use pocket diapers at night because I leave one on for 12 hours, but I would not want to use them all day because that would take a lot of storage space and create a lot of laundry!
I think it's most efficient to reuse a cover all day and change inserts. Using one-size diapers also saves storage space.
Diaper Pail to Hold the Best Cloth Diapers

In case you're wondering, our diaper pail is a pair of Fuzzibunz hanging diaper pail bags. We have two so one can be in the wash. There are no wasteful liners to buy and throw away and the bag gets washed with the diapers, so there's nothing to stick around and stink!
The Best Way to Wash Cloth Diapers

It seems like everyone you talk to has a different favorite when it comes to cloth diapers, and everyone has a different favorite way to wash them.
After some experimenting, my favorite way to wash cloth diapers was using EcoSprout unscented laundry detergent. I simply followed the directions on the package.

Do You Have a Favorite Type of Cloth Diaper?
Do you have a favorite style in your cloth diaper stash? Share it!
Reviews of the Best Cloth Diapers
Click below to see contributions from other visitors to this page...

More to Explore

---