June Kindergarten 2

Here's an overview of what our Waldorf inspired June kindergarten homeschooling looked like during our second year of kindergarten (age 5-6).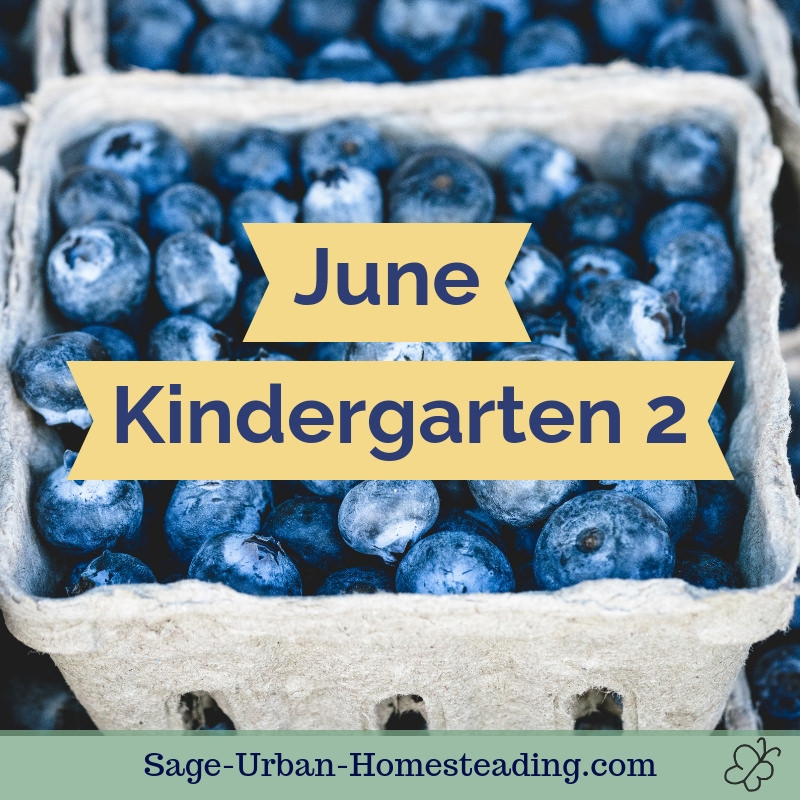 Our regular schedule changed pace this month as we had more field trips and adventures.

June Kindergarten

Our pocket rhyme this month was "I Caught a Fish Alive", the nursery rhyme about catching and releasing a fish.

Week 1

On the first day of the month, we signed up for the summer reading program at our library. We attended a Home Depot kids workshop to make golf ball game which related to our recent study of slopes and gravity. We saw a magician at a local festival.
Mom work: We had the piano tuned, so I took down the alphabet posters that were hanging above it. Our "bulletin board" area is over the piano, but really it's not a board, it's just things stuck to the wall with double sided tape. I went ahead and put up our display for September. I feel silly doing it in June, but I know it's only going to get harder for me to climb up there. I'm already in the third trimester and expecting the baby to arrive in  August!
Week 2

This week in our Waldorf Essentials story, Super Sam went swimming, and it was the start of the mystery story that will carry through summer and transition into first grade. It also included the story of the Bremen Town musicians.
We finished reading Adventure According to Humphrey and had our own adventure with a trip to the ocean. She practiced swimming. We did cleaning and organizing. I taught her how to weave a gimp keychain.
For math, we worked on doubling and halving. We read dad Hop on Pop for Father's Day, and she knew most of the words.

Week 3
This week's Super Sam story included the story of Cinderella. We attended an African music program at the library. We started reading Summer According to Humphrey. We attended a picnic with a large group, and at the Makerspace we learned how to make a butterfly feeder and a large wooden flag. We played with shaving cream. She made pets out of the silkmoths, carrying them around for a few days.

Mom work: I finished the letter illustrations for first grade. I painted the number gnomes bodies and have their hats cut. I just need to sew and glue the hats.

Week 4
This week we went to pick blueberries. She also spent lots of time visiting with grandparents. She attended Bible school every evening. It was my chance to finish making those number gnomes!
More to Explore

---