Paleo Gingerbread with Coconut Flour
Here's a recipe for paleo gingerbread that can be used to make bars or soft cookies. It uses a lot of coconut flour so it is grain-free, gluten-free, dairy-free, and soy-free.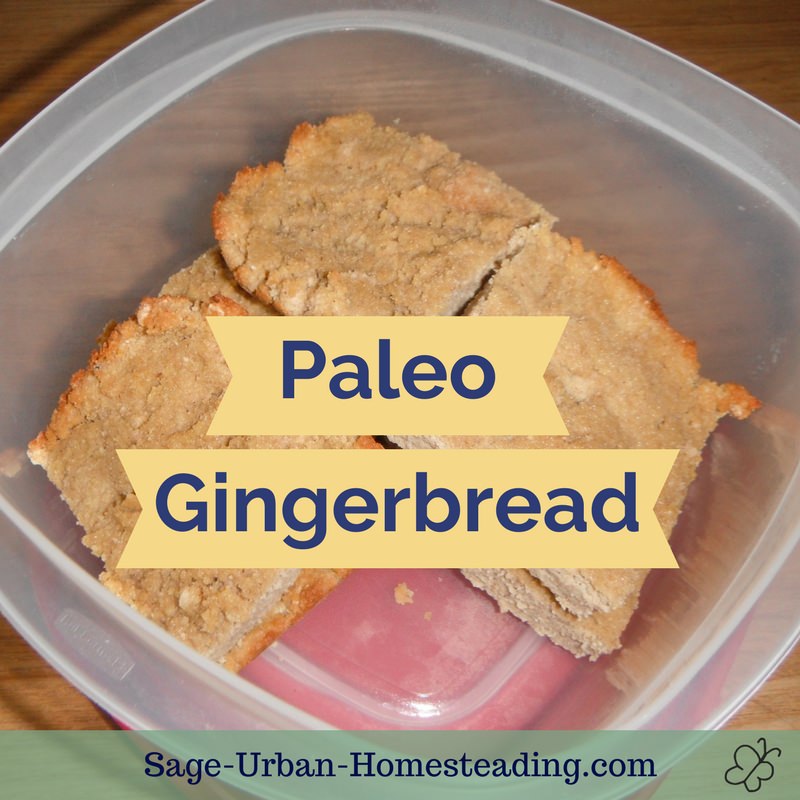 Whether you want to make a special treat for Christmas or just to celebrate a snow day in January, there's nothing like warm gingerbread.
But how can I have it if I can't eat wheat?
I was delighted to come up with this recipe!
The photo shows bars made in a square dish because I thought it was going to be like cake, but the consistency is a little more solid and chewy. I would decribe it more as a cake-like cookie.
The next time I make it, I will treat it more like drop cookies and bake spoonfuls on a cookie sheet.
Coconut Flour Paleo Gingerbread
By Amy DeVries, Jan. 12, 2014
Whether you choose bars or soft cookies, this recipe is a tasty winter treat!
Prep Time: 15 minutes
Cook time: 30 minutes
Yield: 9-12 bars or ??? cookies
Tags: Gluten Free
Ingredients
Instructions
Preheat the oven to 350 F. Use a little coconut oil to grease a square glass baking dish or cookie sheet depending on whether you're making bars or cookies.
Place the coconut flour in a bowl and add the spices. Add the maple syrup and melted coconut oil. Add the beaten eggs. Add milk. Stir until thoroughly mixed.
Scoop the batter into a square baking dish and smooth with a rubber spatula or drop by spoonful onto a cookie sheet. Gently press cookies down a little (not as pressed as thin crispy cookies --- these will be thick and chewy).
Bake 25-30 minutes.
You can use melted butter instead of the coconut oil if you don't need the recipe to be dairy-free, and you see the choice of milks listed.
If you have any leftover, they will keep in the refrigerator for a couple of days if you put them in a container with a lid. They stay nice and moist, so I keep thinking there's pumpkin in them, but there's not.
More to Explore

---