Homeschooling Math

Many people are nervous about homeschooling math because it was a difficult subject for them. But math doesn't have to be dry textbooks with meaningless problems.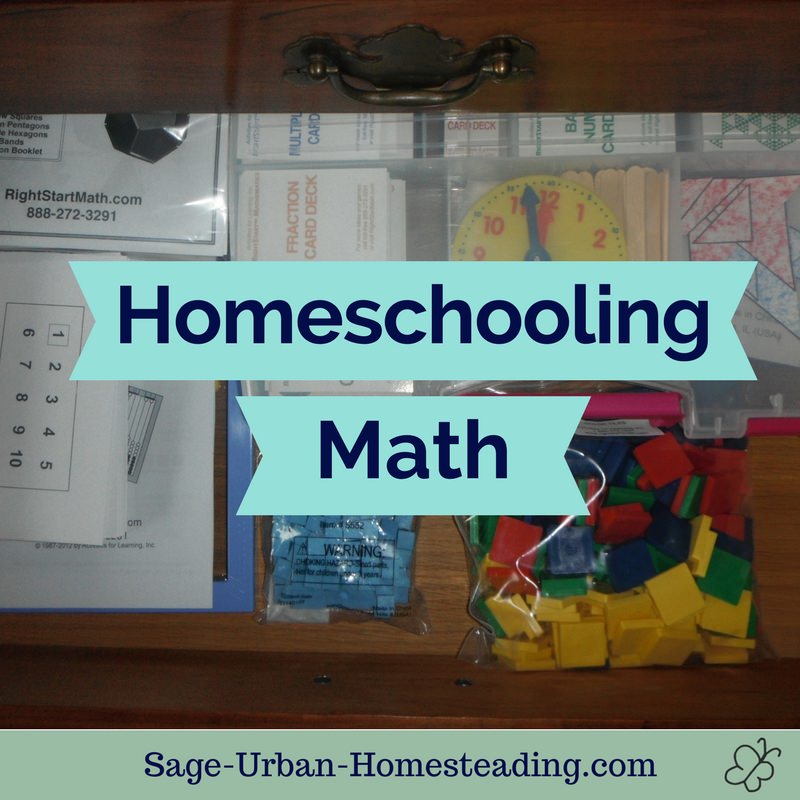 When use games to teach math, it makes learning a lot more fun, memorable, and applicable to real life.
We all have different learning styles. Some people are more visual. Some are more analytical. There are often different ways to approach the same problem and some approaches are more understandable depending on your learning style. 
Homeschooling Math Through Play
Did you know that young children can be exposed to advanced mathematical concepts through play? I absolutely love the Moebius Noodles math book. It gives you the advanced vocabulary and understanding to make the most out of playtime.
I have created free worksheets to accompany the book so you can record these valuable play experiences for your homeschooling portfolio. This is what we are using for kindergarten. 
You can download them for free at my Teachers Pay Teachers store.
Our Favorite Homeschool Math Curriculum
Towards the end of kindergarten, we will begin using RightStart Math level A for homeschooling math. I chose this program because it builds mental structures, which I know are so important from reading Peak. It still has a playful feel with use of the abacus, songs, and manupulatives.
The picture book Yellow Is the Sun has a song with great visuals for recognizing the numbers up to 10 by numerals, fingers, tally marks, and abacus.
Research shows that children who do better in math are visualizing. They did brain scans and saw the visual areas of the brain light up.
You might not always have a calculator available, but you can always visualize an abacus in your head!
The manipulatives are carefully chosen to be good for visualizing. It's all based on research done comparing standard American schools to the best schools in Japan, a country that scores higher when it comes to math skills.

There are lots of fun math games included as part of this curriculum, too. They say that the game log is very important, just like a reading log is important for practicing your reading skills, the game log is important for practicing your math skills.
Reminder
I purchased all of these materials myself. I am sharing affiliate links because this is what we like and are actually using.

I also like that the RightStart Mathematics homeschool math curriculum is scripted in case I have a bad day and can't concentrate enough or if I'm sick and someone else needs to do the lesson.
My lack of abilities will not hold back my student, and it's still an interactive lesson with parent involvement.
All of this fun learning only takes 30 minutes per day, plus whatever extra practice time for playing the games more.
More to Explore

---