Homeschool Reading Curriculum

A solid homeschool reading curriculum is one of the benefits of homeschooling. You can meet the child at exactly the level they are every day, no teaching to the middle or dividing into reading groups as classroom teachers must do.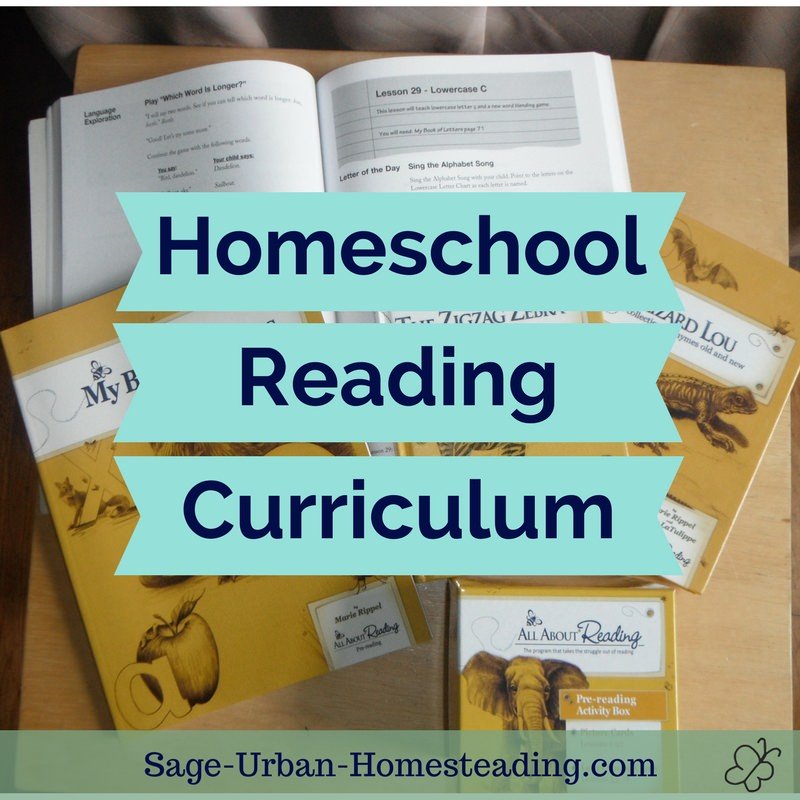 You can skip material that your child finds boring and always find high interest reading material. When they're really interested, they'll be motivated to learn!
Decoding Versus Comprehension
Children are developing in two areas when it comes to language arts. They are learning comprehension skills about how to analyze and process what they've read or heard. They also need to learn the decoding skills for sounding out letters and words to make sense of them.
There is a contemporary push in the public school system and American society for early decoding or learning how to read at a young age, but the research shows it is better to have an early focus on comprehension. It's no use bragging how young your child learned to read if they can't understand what they are reading.
In Jim Trelease's Read Aloud Handbook he talks about the studies in Finland, where the reading age is 7, and how children who learn to read later end up being better readers later in life. I would rather wait on decoding skills and raise someone who is going to really love books and the art of storytelling.
Of course his book also talks about the importance of read aloud time. I love that the program we chose also recognizes how important that is.
Our Homeschool Reading Curriculum
I had trouble finding a homeschool reading curriculum that matched my values for delayed academics and a play-based approach, but I finally found a good match.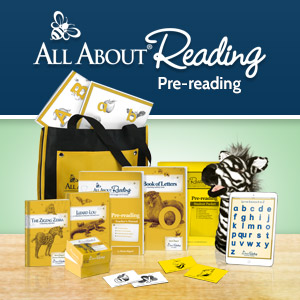 For kindergarten, we're going to be using the All About Reading Pre-Reading Level. Reading lessons are extra fun when you get to play rhyming games with Ziggy the Zebra!
I decided to make my own puppet using zebra socks. I've made all of our other kindergarten storytelling props, so I have to make Ziggy, too.
The eyes and ears were made with a black Sharpie on white felt. There's also some black yarn for hair. The red felt tongue is in the shape of a heart and can be pulled out for some "cat got your tongue" comedy!

By spring of our second year of kindergarten, we should be transitioning to actual reading with Level 1.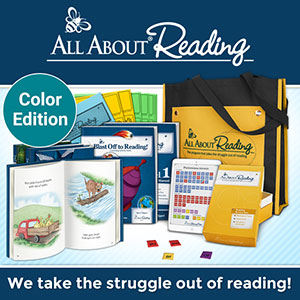 The lessons are scripted, but unlike Teach Your Child to Read in 100 Easy Lessons, these are easy to follow and make sense.
Reminder
I purchased the All About Reading program myself. I am sharing affiliate links, because these materials are what we like and are actually using.
I looked at the 100 lesson book, and it was teaching another whole "language" to decode -- unnecessary complications. Our second language lessons will be Spanish, not reading dots.
We'll spend 30 minutes a day on our homeschool reading curriculum and see how far we go each day, no pressure to keep up with a schedule. One of the benefits of homeschooling is that we can move at the student's pace. I like that this program is labeled by levels and not by grades.
Again, I'm into the Waldorf way, taking our time, and I believe reading will happen when it's time for it to happen developmentally. Give the right conditions, and things will grow and bloom. And keep in mind that the right conditions are going to depend on your student's learning style.
Note: I know any hardcore "Waldos" reading this are going to be jumping up and down that I don't need a separate homeschool reading curriculum or phonics program, reading happens as part of the stories and lesson books, but I want something more thorough and a nice package to show the county. We're still doing the main lesson, this is just 30 minutes. It's what works for us!
Free Homeschool Reading Lessons
When I was deciding what to use, I also found a great free resource called Progressive Phonics. I'm really impressed by what they have but here's why I decided not to use it:
It's incomplete. The levels were redone with good research based improvements, but it hasn't all been updated so there would be some gaps in learning.
It's not good for vision health. There is way too much for us to print it all out, so we would be viewing the books on a screen. That doesn't exactly teach a love of books.
I also looked at the Bob Books available through our library and found the print quality not up to my standards for good visual development. The info about Snapp Reading said the best font for learning to read is Century Gothic in bold and a large size. That's not what's used in the Bob Books.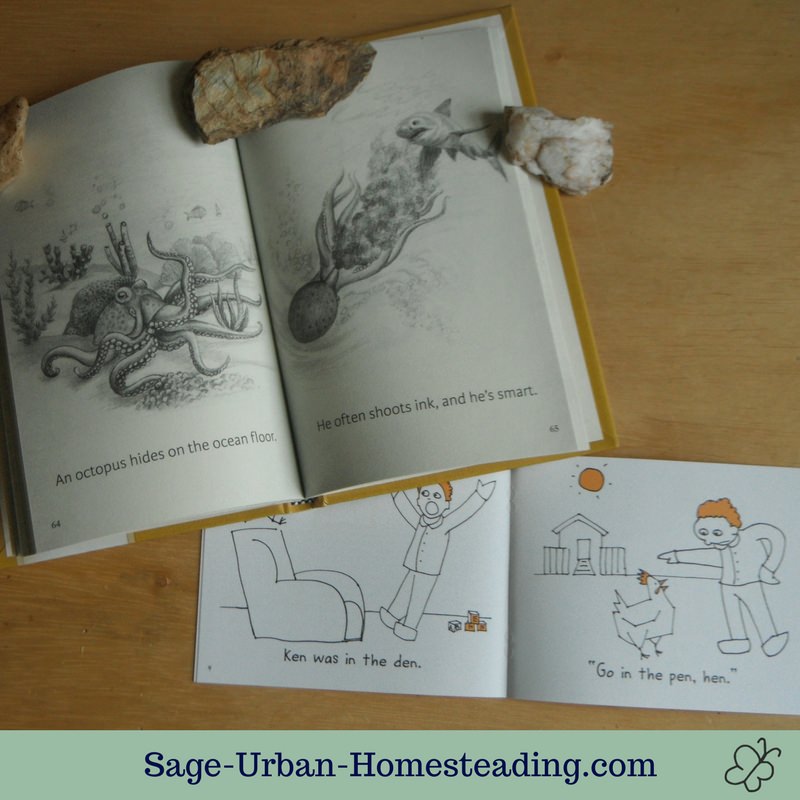 Compare the All About Reading book to the Bob Book. Both contain simple rhymes but one looks a lot better, doesn't it?
There was also a lack of beauty in the illustrations. I follow the Reggio Emilia ideals of real artwork and real art materials, so I need better drawings in our books.
All About Reading is a complete course for a homeschool reading curriculum and has actual hardcover printed books in a highly readable font with well-drawn, detailed pencil animals. We're really excited to use it and let you know how it goes!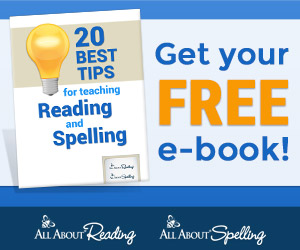 Update Now That We Are on Level 3

We still love this program, and reading came very easily!
When we moved up to Level 1 of the homeschool reading curriculum, I was concerned about how to do the letter tiles. We did not have room for a big magnetic whiteboard, and I didn't want them out getting dusty, lost, or taken by younger children.
How to Store and Organize
I came up with an idea that I thought might work, and now I can confidently say, yes, this is wonderful: Use a magnetic die storage case.

One magnetic sheet is used as a blank workspace for building words and labeling syllables. We started with 6 sheets then added another pack of 3 when we reached level 3.

All of the letters and parts of speech can be organized on the different magnetic sheets, and everything stores compactly inside the case. It's small enough to fit on our bookshelf with the other books.
When it's time to work, we can find a spot on the table or floor to spread out what we need and keep the rest inside the case. I imagine this is perfect for anyone who needs portable homeschooling while traveling or living in an RV, but it's also great for us as a homeschool reading curriculum with a small house and a mobile baby!

More to Explore

---