Knit Scarf Patterns
Knit scarf patterns are the perfect way to try new stitches and techniques. There are many free patterns for scarf knitting available, and it doesn't take too long to make one. You also don't have to worry about the knitting gauge and making sure it will fit!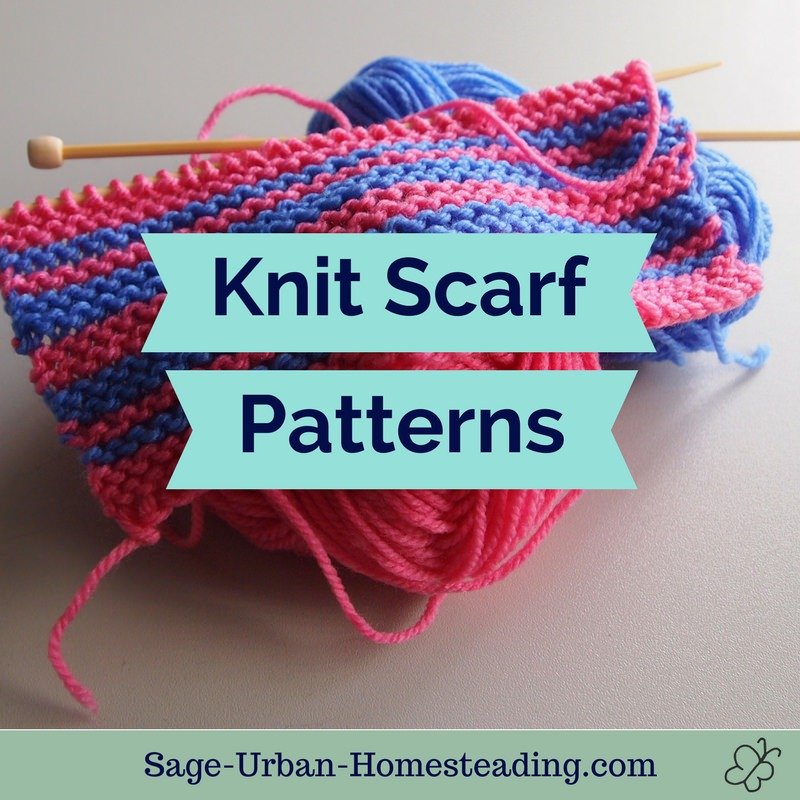 Knit scarves can be made in all types of yarn for any season or occasion. Delicate ones even make nice necklaces or belts.
Knit scarf patterns have been very popular in recent years. They're the perfect way to show off yarns with interesting textures and colors that would never work as an entire sweater. They're also fun to make since they don't take very long, and they're a good way to practice new knitting stitches and techniques.
Big, thick scarves are great for keeping your neck warm in winter weather. Some have a built-in hood for added protection.
Thin, delicate scarves are more decorative and worn as a fashion accessory.
Scarves are a great way to use handspun yarn or to experiment with new stitches and designs without having to worry about the knitting gauge.
I like the cute animal scarves in books like Knitted Animal Scarves, Mitts, and Socks: 35 fun and fluffy creatures to knit and wear.

Why buy a knit scarf when you can make your own?
Make Your Own Knit Scarf Patterns

I suggest a self-striping yarn for an easy knit scarf. You can do the basic knitting and it will look fancy because of the automatic color changes.

To make your own scarf pattern, simply knit until the scarf is as wide as desired. Turn at the end of the row and knit more. If you knit on every side as you flip, the stitching will lay flatter than if you did the stockinette stitch, but scarves are a great way to experiment and see what you like.
If you want to try something fancier like a decorative stitch or cables, you'll have to do more calculating to allow space in the width for pattern repeats. A plain, solid color yarn is also best in this case to show off your fancy stitches.

Knitting Gloves and Mittens

Are you ready to try knitting gloves? They are a little more advanced because you have to separate the fingers and work in multiple small circles.
If you are just learning how to knit, I suggest you gradually build up the complexity. Don't start with gloves! Try patterns in this order:
Fingerless Gloves
Mittens
Gloves
Mastering each one will prepare you for the next level.
You might also find it helpful to look at the basic formula for knitting mittens that allows you to knit any size mitten at any gauge.
More to Explore

---