Coconut Flour Recipes
I have been collecting my favorite coconut flour recipes to share. I know coconut is not local to the mid-Atlantic region, but I needed to eat a gluten-free diet after the Lyme disease.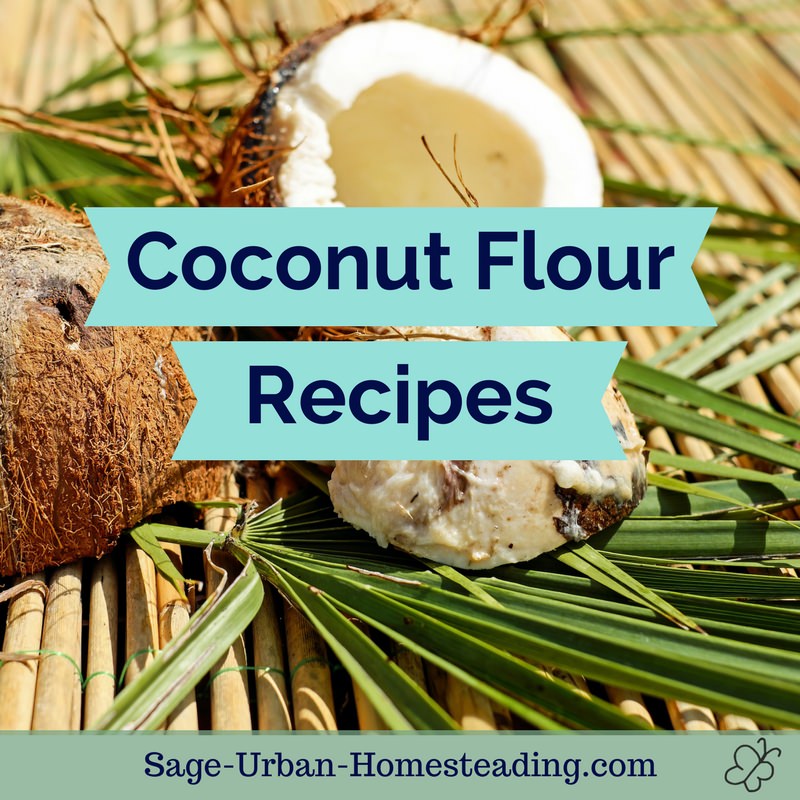 I discovered paleo baking, which is mainly grain-free, uses a lot of coconut flour and eggs to mimic the texture of breads and cakes.
I also became very dependent on these recipes for feeding my child because we followed the Weston A. Price Foundation's guidelines for waiting to introduce grains until after the molars appear.
How do you make a grain-free birthday cake?
How do you make gingerbread cookies?
Can you make quiche without wheat?
Relax, you can still have your favorite foods, just a little different, maybe even better.
I'll tell you what we did!
Our Favorite Coconut Flour Recipes
Coconut Flour
Learn what it is, where to buy it, and how to use it in recipes.
Coconut Flour Cake
This grain-free recipe is perfect for a birthday cake. I also know how to make coconut cream frosting.
Paleo Gingerbread
Looking for grain-free gingerbread? This is a very tasty recipe that can be used to make bars or soft cookies.
Paleo Muffins
Here's a basic muffin recipe you can flavor as you like. Add whatever fruit is in season.
Paleo Pumpkin Bread
I made this fall treat using the huge pumpkin we grew in our garden.
Squash Quiche
Need a grain-free recipe for squash quiche? This one works for the gluten-free, casein-free diet.
If you have a favorite recipe you would like to share, please comment below!
What if I need egg-free recipes?
Update: As of late 2016, we're no longer eating eggs! I know it sounds awful, and it was an adjustment, but it's not so bad now that we're used to it. Adding some info about egg-free eating is on my website to do list.
So I can't use any of these recipes anymore since they depend on eggs. So sad! I will leave them here and hope you can enjoy them.
I know there are ways to substitute eggs using gelatin or applesauce, and I have done that with other recipes, but the recipes listed here are highly dependent on the eggs, so I'm not sure those methods would work here.
If you come up with something, please let me know, and stay tuned for an update about our new diet.
---
---
Like This Page?